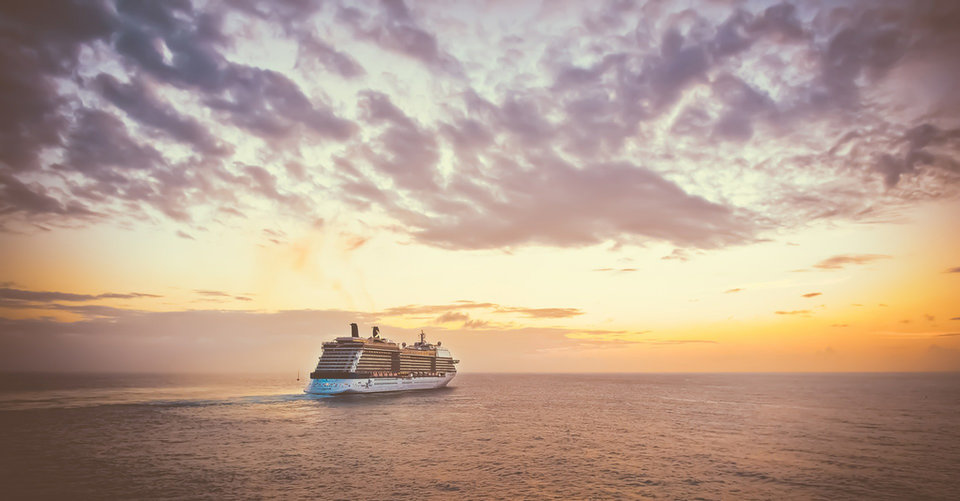 Asish Koshy, head of tour and cruise business at IBS Software. Image: IBS Software
Asish Koshy, head of tour and cruise business at IBS Software. Image: IBS Software
Memoirs of a cruise ship entertainer with Sam Catling
Former cruise ship entertainment host Sam Catling has published a memoir about his experience at sea titled 'Seems like Smooth Sailing'. Adele Berti sat down with him to discuss his cruising days and his take on the way the sector has been handling the coronavirus health crisis.
Sam Catling is a former cruise ship entertainer now turned handyman, supporting artist for TV and film and, as of late, even author. His latest book, 'Seems like Smooth Sailing', was released (unintentionally) at the dawn of the Covid-19 pandemic as a collection of memoirs of his early cruising years.
Below, he discusses some of the key takeaways from the book, his experience in the sector and how operators should make their returns more sustainable once sailing resumes.
Adele Berti: Can you summarise what your book is about?
Sam Catling: The book is about my first contract as a cruise ship entertainer back in 2006 when I worked on Thomson Cruises' Destiny ship for ten months. So, it's basically about the beginnings of my journey in the industry as I was finishing up school, what I had to learn to go on a cruise ship, how I transitioned into the role of being an entertainer, all the way to when I got back home.
Can you share some positive and negative sides of your experience?
I really enjoyed being the only English person on board because it made me feel like a novelty. In London, that's rarely the case but on a ship, everyone knew who I was, so it was easier to communicate to my audience. In a way, it's almost like having many parents as everyone is looking out for you and you're looking out for them, much like a community. Generally speaking, everyone tried to make me feel at home.
Meanwhile, the negatives are the ones where the guests are complaining at you just because you've got a name badge on, and it's nothing to do with you and you just walk through the lounge and someone pulls you aside because something's gone wrong.
How would you rate your experience?
Overall, the positives outweigh the negatives because you're waking up in a new place every single day, you're in the good company of people who are in a cheerful mood. However, in this business, there is no such thing as counting down the hours, and as you get halfway through the contract you experience the mid-season blues, knowing that you have to start a second part of the season.
You know that you'll be doing the same quiz and cracking the same jokes routinely and you feel a bit like a robot sometimes, but it was also quite easy because there's always a different audience.
There is an initial period of adjustment and you can't do everything at once. You have to show that you're worth before you can just be given all the best jobs.
Why are you no longer involved in the sector?
I worked in the industry for four years for various companies, and I felt that my dismissal was unfair. It was with Carnival, and there have been many, many cases in the history books of people who felt the same way.
In the industry, they usually don't tell you that you're being fired until you make it back to the home port. When they did it to me, they told me that my contract had been terminated and couldn't say why. It wasn't expressed very clearly and that was the end of my career in 2010. Carnival doesn't respect you, they just want you to do a job their way or they will get rid of you and get someone else. In fact, the man who ended my career ten years ago is still there nowadays.
Seeing how badly the industry has been hit by Covid-19, are you relieved you're no longer part of it?
It's one of those cases where when it happened I wasn't happy. I was enjoying my career, but if I hadn't been fired I might never have left.
In the past, I've known some ships that have had an outbreak and they dealt with it by immediately putting all the passengers into hotels while the crew needed to quarantine within their own cabins and those who were healthy enough to walk around would deliver food to their cabins. This case was radically different, much more life-threatening and therefore it was hard to get everyone off the boat.
When images came out of guests getting off the ships my heart immediately went to the crew, as I thought that no one was going to get them until last. They were the last thing on people's minds.
Could cruise operators have done things better?
With the health and safety measures that were in place, it's unavoidable that obviously the industry was the first to be the most badly hit; there is only so much that they could have done.
Everyone went into panic mode and that's just human nature. When things like that come around, no one knows how to react. Obviously, we all go through training for various situations that might occur, like a bomb threat or the ship sinking. We don't really have a drill for a pandemic or an outbreak, we just have a protocol and usually, that entails going into quarantine.
But if there was any kind of emergency for long periods of time stuck at sea as it happened this year, then there should be some kind of mental health programme to keep people in check. [For example] a daily activity schedule that we would plan out for the guests should also be there for crew.
How fast do you expect lines to pick themselves up and recover after the crisis?
This has been a real period of reflection for the industry, as they know that during this time they looked like the bad guys, doing something that they shouldn't be doing, but actually they were just doing what they've always done, which is maintaining a very profitable business model in the hospitality sector.
Most of the big companies have cheap labour and can offer cheap prices, so they're probably going to be able to start again quicker than the smaller, independent ones. It might not necessarily be about offering lower prices, but about the stigma that is attached to going at sea in a confined space with people. Are they going to be able to relax? Is wearing a mask going to be enough?
Some companies have already started making great offers and deals but the experience of going on a cruise after Covid-19 won't be as it once was.
The cruise sector is also often criticised for its sustainability credentials. What do operators need to do to decrease their environmental impact in the future?
When I published this book, I was hoping to use it as a way to say that we need to have that conversation on sustainability. This is because of ports like Southampton, one of the most polluted places in the UK, where cruise ships come in and out all the time and the air quality and the situation is quite bad.
When I was working on a cruise ship, I visited lots of amazing places, including the Seychelles and since then the coral reefs have been dying at an alarming rate. It's very easy to point fingers but the climate change crisis is about solutions and this period has given the industry the chance to reflect on it as more and more people get worried about the damaging effects that shipping has.
Hurtigruten is a great example of [a cruise line with] positive initiatives, having the world's first hybrid-electric ship. This is the future of alternative cruising, which should also include ship-to-shore power and the debate on who should be paying for its installation of it in ports.