Bed environment upgrade with innovation from medical industry
No machine wash, no allergens, viruses, stains or smells – SleepAngel bedding is a healthcare standard hygiene upgrade for home, hospitality and healthcare.
SleepAngel filtered barrier bedding is a combination of innovations originally created to stop cross-infection in medical industry. In a challenge to improve hygiene standards and increase guest and employee safety, it is now available for multi-use bedding environments in demanding hospitality. Safe, supportive and sustainable solution.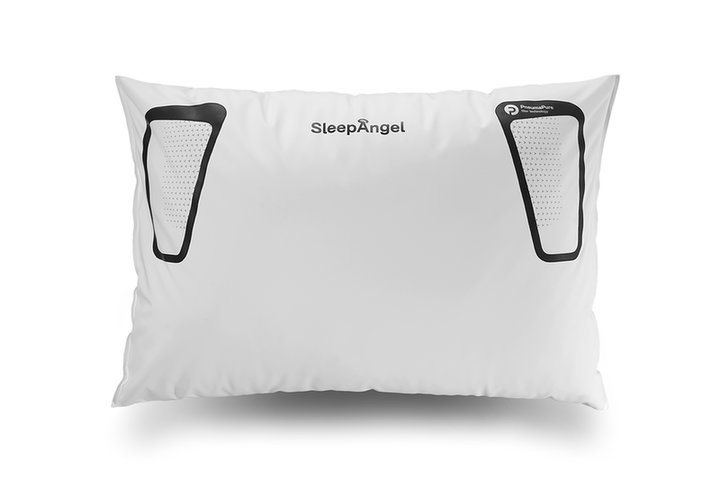 The problem we want to solve is that soft surface (incl. bedding – pillows, mattresses, duvets etc) is the often overlooked source of contamination. Bedding is near-ideal reservoir due to humidity and warmth for allergens, bed bugs, superbugs, viruses, mould and pathogens, that can enter the bedding through stitching holes, porous fabrics and zips.
Not only acting as a reservoir, these surfaces also act as spreaders because approximately two litres of humid air, contaminated with microorganisms carried in droplet suspension, are aerosolised into the environment every time a person's head is placed on the pillow.
"Traditional bedding therefore acts both as a reservoir, but also exposes each new bedding user to whatever previous users have left behind. Just changing the covers is not enough, very often even washing the bedding is not enough," says Jürisoo.
The solution from SleepAngel is a CE-marked PneumaPure barrier bedding, which is effective against viruses, pathogens, bedbugs and dust mites, as well as humidity and bodily fluids. The technology supports hospitality companies in their aim to adapt with the 'new normal' of living with the virus.
"Hygiene is a key in multi-use beds. Achieving clean with traditional bedding is time-consuming and expensive, but sustainable and easy with SleepAngel," says Jürisoo and adds "SleepAngel is different – the cover material, welded seams and ventilating PneumaPure filter are all an effective barrier to allergens, pathogens, viruses and liquids, and it assures that allergens, pathogens, viruses and dust mites stay on the cover of the product, where they can be removed with standard cleaning procedures by using disinfectant. This means no laundry costs, no transportation, no double bedding stock. Peace of mind for staff and guests."
Clinically clean comfort with clinically proven filtered bedding innovation
Barrier Bedding range is equipped with barrier features
Durable, soft touch and high performance textile, that blocks out contaminants. Vapour permeable and waterproof;
Heat sealed seams provide complete barrier – no stitching holes;
Breathable mechanical PneumaPure filter allows clean air flow into the pillow, but blocks out pathogens and allergens.
SleepAngel bedding is also safe for people with dust mite allergies and asthma. It is suggested by pulmonologist and allergy unions. SleepAngel's product technology is unique, and patent protected.
SleepAngel is a company based in Estonia that manufactures and supplies bedding products for the healthcare sectors in 40 countries. Technology is patent protected globally, independently tested by Airmid Healthgroup. Product range includes pillows, mattresses, positioners, duvets, top mattresses etc.
Introduction by SleepAngel founder and CEO Sven Jürisso
Quick explanation of our technology