We help our clients to flourish
The AIDA fleet was the first customer of DAUERFLORA in the cruise sector. Meanwhile, AIDA and the company out of Hamburg are still partnering together, now on the thirteenth ship. A nice success story for the medium-sized company from the dyke. Collaboration only continues so long and completely when there is trust.
It was also AIDA that received the first trees from DAUERFLORA. What began small is now an independent area. It began with palm trees and maple trees, and now there are birches, mangroves, olive trees, pines, plane trees, fruit trees and various other trees. But AIDA also gets green walls and whole landscapes from the company out of Hamburg.
AIDA Cruises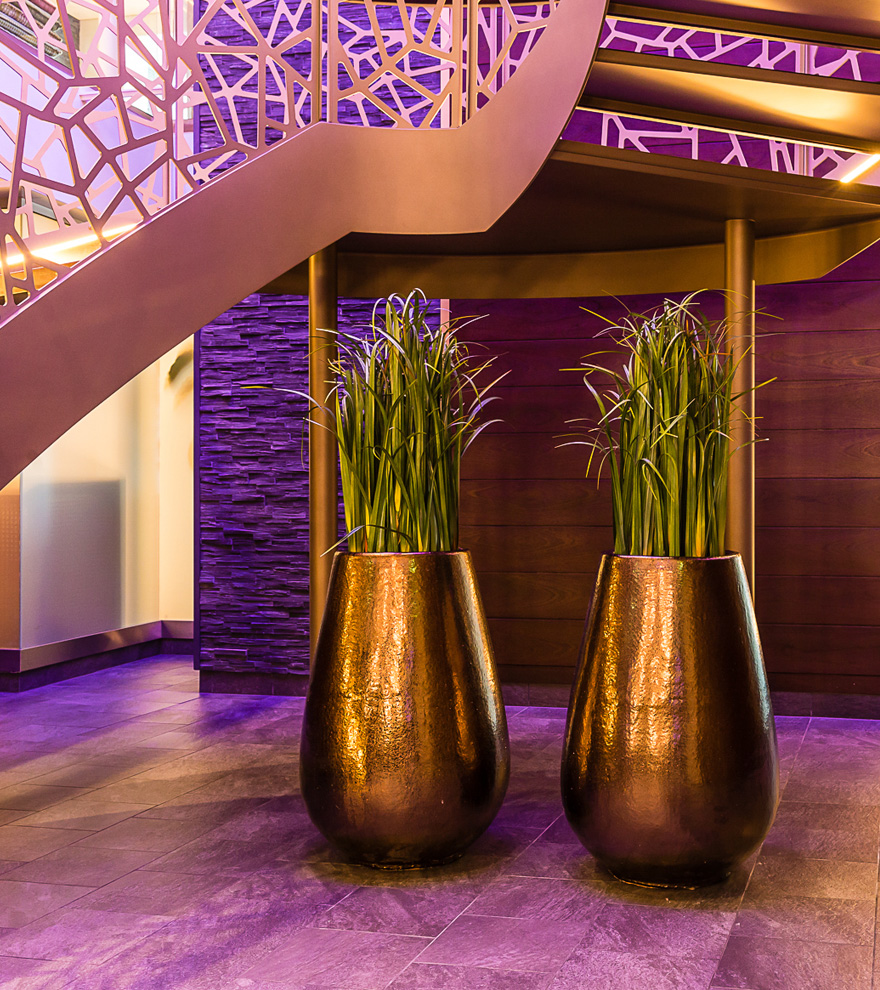 TUI Cruises is also a long-standing customer of DAUERFLORA. Like AIDA, TUI Cruises has had all its ships equipped by the greenery professionals. Green walls can be found here, along with decorative vessels with large and small arrangements for indoors and outdoors. Table, restaurant and buffet decorations add to the atmosphere during dining. A major theme is also the seasonal greenery and decorations, with Christmas being the focus. Each TUI Cruises ship has its own decoration, tailored to the respective route.
Other seasonal highlights are also celebrated on the ships, though: Easter, New Year's Eve, Mother's Day and Valentine's Day – all with decorative elements.
TUI Cruises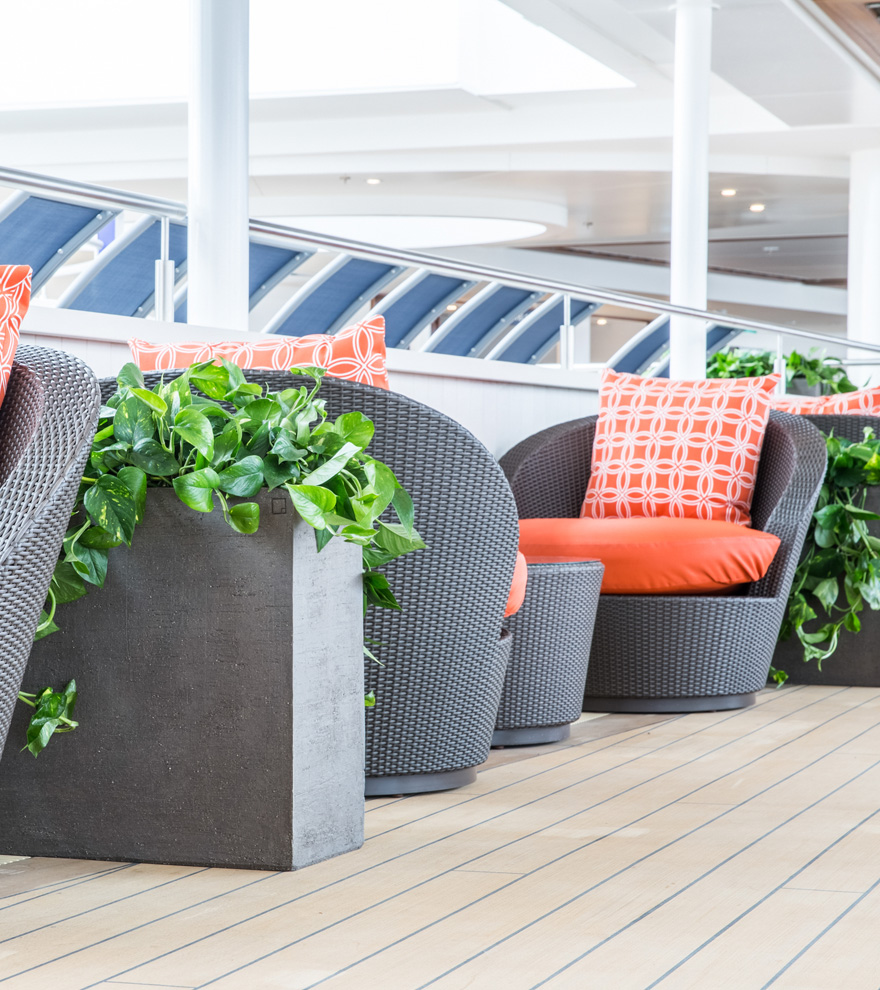 DAUERFLORA is also on board on the largest ships in the world. RCCL mixes artificial and live plants and has a very unique look. The solarium area of the Quantum class is mainly equipped with live plants; only the big palm trees are artificial. The built-in plant beds are organically shaped and are complemented by similarly organic-looking, tall vessels from DAUERFLORA. This creates a uniform look with exciting perspectives through very low and high greenery within the individual beds, supplemented by solitary containers.
For Christmas and Chanukah, RCCL put all the decoration in the hands of the company out of Hamburg. The RCCL passengers enjoy classic Christmas decorations in green and red. But Santa Claus may soon have a whole new decoration.
RCCL
The collaboration with NCL began in 1999 with the new construction of the Norwegian Sky and is still continuing today. The greenery specialists provide deliveries for new buildings as well as refurbishments.
While the US company started out with lush textile greenery, a change predominantly to live plants supplemented by some stabilised plants took place under the new leadership of Frank del Rio. These are plants which were once live, but which have been preserved through a process performed at the time when they were in their most beautiful form. Since DAUERFLORA has expertise with textile, stabilised as well as live plants, they are always a capable contact person for greenery of any kind.
NCL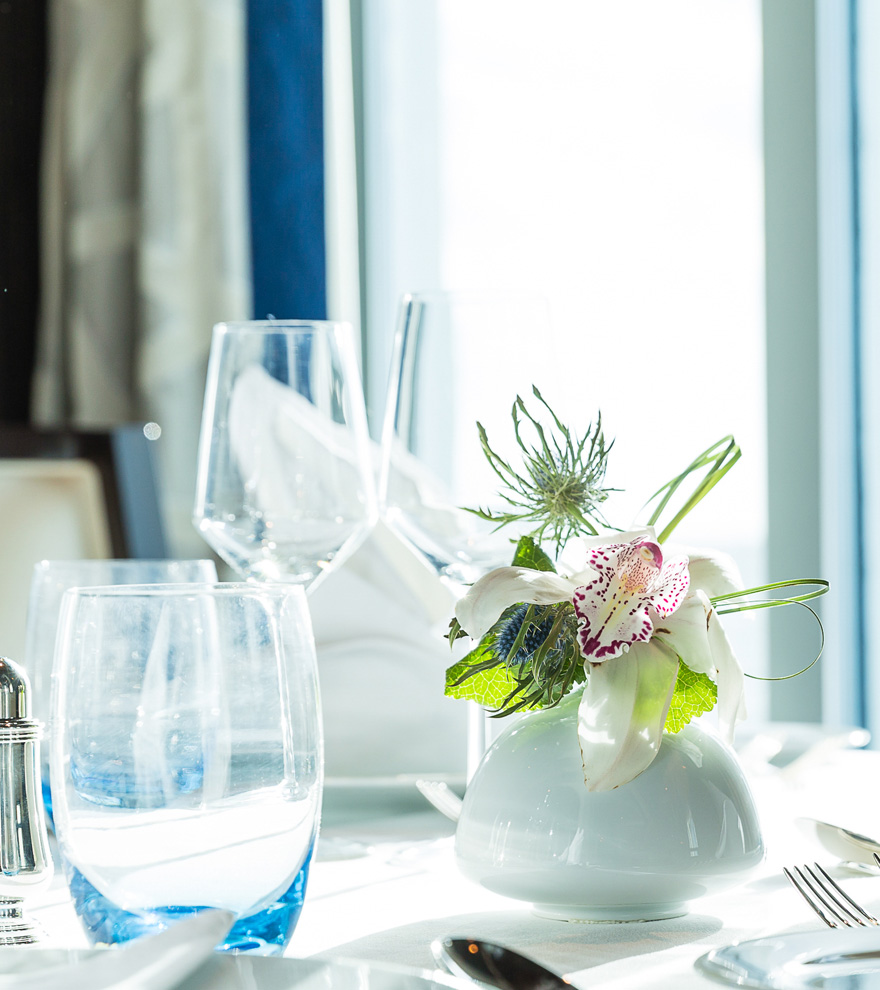 DAUERFLORA not only has the very big fish on the customer list, but also the smaller, finer shipping companies. Every customer is interesting in its own way and involves its own challenges and highlights.
Seabourn is impressive due to its exclusivity and high-quality materials and always exudes a touch of luxury– without ever being pretentious. Chic with understatement, a suitable blend for Hanseatic people, who are also rather reserved.
Together with Seabourn, the greenery specialists from Hamburg have developed a fresh-flower concept which does not require any florists on board, but which is nevertheless impressive due to its elegant decorations and sophisticated vases.
Inside, live plants as well as freshly cut flowers are the focus, along with stabilised flowers for the floral decorations. Outside, only high-grade artificial plants produced with UV protection are used.
Seabourn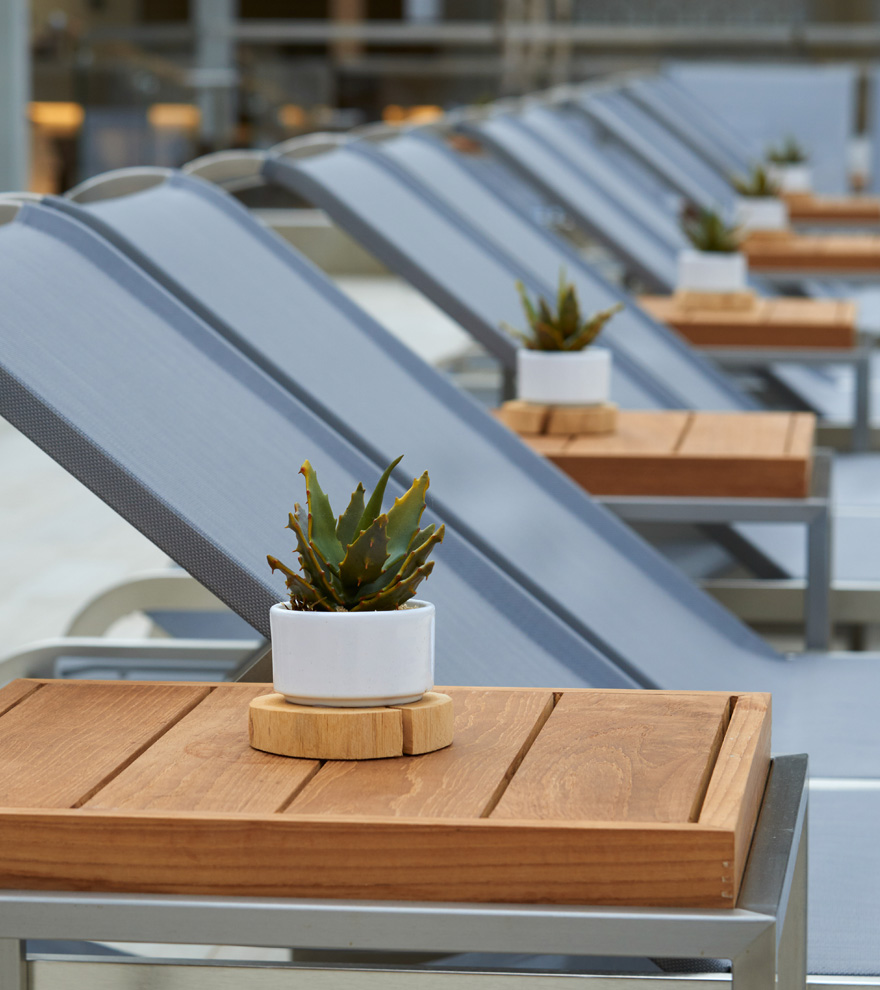 The Scandinavian-natural style of the Viking Ocean ships is a completely new design alongside the elegant, luxurious, grandiose and rather sporty-cheerful designs that are well-known on the market. A new field for the designers of DAUERFLORA, which they gladly accepted. In all areas – inside and outside – there is a lot of wood.

Natural plants and subtle decorations in restrained colours of natural materials. Incidentally, Viking River was a customer of the company from Hamburger before Viking Ocean was, and it is still with more than 40 river cruise ships that receive general as well as Christmas decoration.
Viking Ocean