Delivering Decorative Lighting Festoons for over 25years
The MSC Meraviglia is the first of a new fleet of high-tech ships MSC Cruises is launching over the next decade. Frances Marcellin went on board to speak to the team behind the ship's cutting-edge technology
Lumisphere® Products Ltd create bespoke decorative lighting for architects, designers, retail chains, sign makers, ship builders, leisure chains and more. Our lighting systems and products are low energy, durable and versatile, easily adapted to suit all types of structures.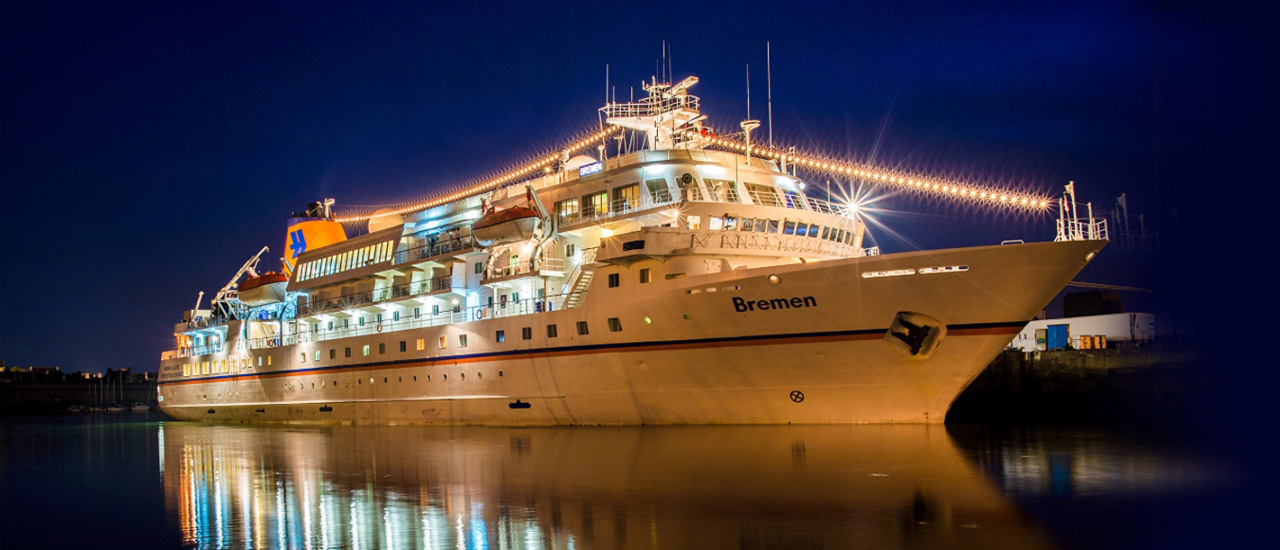 The innovative products and lighting schemes we design can be seen worldwide. In fact, there are not many places you will visit without seeing our lighting products – not least along the River Thames, London, where we have illuminated the Albert Bridge, the South Bank, Hammersmith Bridge and Chelsea Bridge.
You will also see our lighting solutions at theme parks, cruise liners, seaside resorts, shopping centres and theatres. In addition the Lumisphere® range is the preferred choice for permanent and temporary tree lighting.
Lumisphere® Products Ltd was formed in 1988 specifically to provide the decorative lighting industry with a high quality, low maintenance, low voltage, festoon lighting system using state of the art design, materials and technologies to combat the residual problems of traditional mains operated festoon systems, i.e ingress of water, high operating and maintenance costs.
The company quickly established a worldwide reputation for quality and performance, winning many industry awards. Lumisphere® Products Ltd was the pioneer in low energy lighting. The energy efficient systems we designed remain in use after more than 18 years and have proven themselves in extreme conditions.
Customer service is unparalleled, with personal one to one contact throughout each project. Pre-installation and design advice is offered at no extra cost, ensuring trouble-free projects with longevity of service.
Flame Retardant Carpet Protection Film protects carpets on floors, steps and stairs and is certified to the Marine Equipment Directive (Wheelmark).
The company operates on strong values and total transparency, with a full commitment to providing high quality results as well as excellent advisory, sales and aftercare services. If any of our clients, large or small, encounter a problem, we insist on making this our PRIORITY until the situation is resolved.
We have amassed a vast technical knowledge base, with our products being used all over the world. Each project is individually manufactured to create variable systems for unique installations.
We continue to pioneer and develop new cost effective solutions, offering a variety of light sources from xenon to the latest in LED technology that can even be retro-fitted into existing Lumisphere® systems.
Our high quality and robust lighting systems can be found on the largest cruise liners, including Oasis of the Seas, Allure of the Seas, Carnival Magic, Norwegian Epic, Liberty of the Seas, Independence of the Seas and Harmony of the Seas, to name a few. You will also see them lighting up many of the UK's favourite piers and promenades.
Lumisphere® marine lighting systems are pressure watertight conforming to IP68, and may be used in adverse conditions and in areas of high humidity, including complete saturation in saline water, subject to the installation being installed in accordance with the appropriate code and regulations. The components are manufactured from high quality, non-corrosive and impact resistant materials suitable for long term atmospheric exposure. Festoons are UL2108 compliant. Other than lamp replacement at long intervals, virtually no maintenance is required.
Our products are practical as well as attractive and provide a low-cost alternative to standard mains voltage festoon lighting, which carries high maintenance and power costs.
The Lumisphere® patented Low Voltage Festoon lighting system has been designed to provide a safe multipurpose energy saving system. It offers an attractive alternative to standard mains voltage festoon lighting which normally has inherently high maintenance and power costs.
Flame Retardant Carpet Protection Film protects carpets on floors, steps and stairs and is certified to the Marine Equipment Directive (Wheelmark).
Lumisphere® Products Ltd.
Enterprise House
Priory Road
LINCS
PE22 0JZ

T +44 (0) 1245 329999
F (0) 1245 322600
W www.lumisphere.co.uk​​​​​​​