company insight
Research, Development, and the Future of Navigation
The MSC Meraviglia is the first of a new fleet of high-tech ships MSC Cruises is launching over the next decade. Frances Marcellin went on board to speak to the team behind the ship's cutting-edge technology
FarSounder is globally recognized as experts in 3D Forward-Looking Sonar technology. Their systems are the only products on the market capable of generating a true, 3-dimensional image ahead of a vessel in real-time at navigationally significant ranges. Over the years, FarSounder has developed an easy to understand interface, giving the user a real-time picture of what lies ahead on the seafloor and in the water column. Overall, with the company's continued growth and focus on research and development, it was time to give the series a name and design some additional features to improve marine safety even more.
While searching for the perfect name, the team kept coming back to Argos. It seemed to be the perfect choice for their forward looking sonars. In Greek mythology, Argo was the ship that Jason and the Argonauts sailed from Ioicos to Colchis to retrieve the Golden Fleece, which is a symbol of authority and kingship. According to legend, the Argo contained in her prow a magical piece of timber from the sacred forest of Dodona that could speak and render prophecies to the crew to guide the ship safely to its destination.
The name encapsulates the authority and safety that these products bring to the maritime community. Now with 3 models, the series includes a sonar option suitable for a wide variety of ships. The latest model is for smaller boats 18 - 40 meters, appropriate for tenders, and will be revealed for the first time at Fort Lauderdale International Boat Show (FLIBS) in late October.
These Argos systems are known as the technology behind extraordinary itineraries. This is the leading navigation tool guiding ships to those out-of-the-way places that their guests demand. The Argos 1000 is the most powerful system in the collection and can detect hazzards out to 1000 meters. This offers the ships plenty of time to make corrections in their course to avoid danger, and keep their guests safe.
Each transducer module has an array of receivers in addition to a separate transmitter, which are encapsulated in a rugged design made to provide years of protection from the elements. They also have an underwater mateable connector allowing for easy removal and reinstallation by a diver should they ever need to be serviced.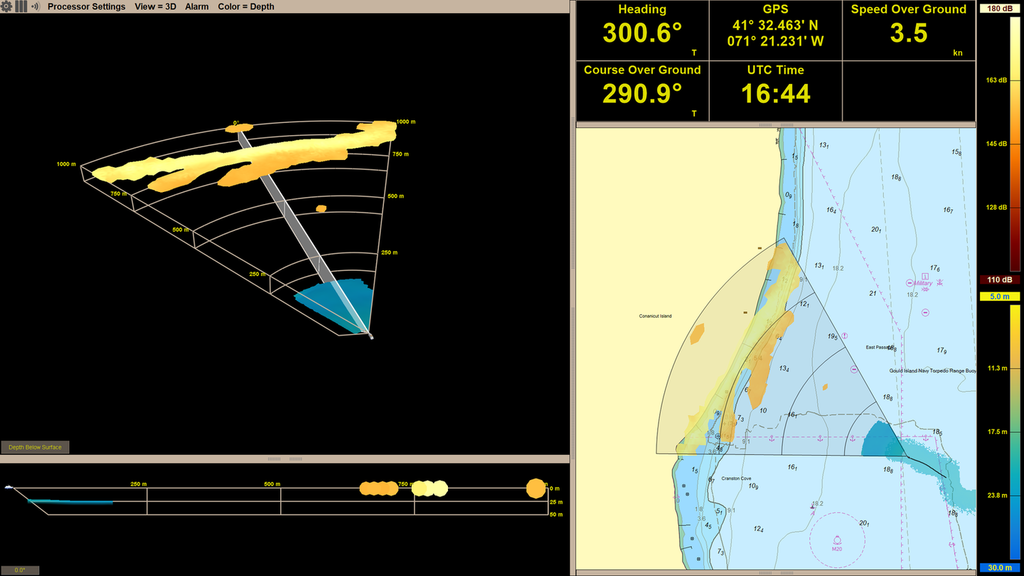 The company believes in pushing the boundaries of what is possible in the exploration of the world's oceans and waterways. The unique forward-looking capabilities of FarSounder's navigation products already add 3-dimensions of situational awareness as the captains and crew navigate their ships. Now, FarSounder is increasing its navigation sonars' capabilities by broadening the field of view from 90 to up to 120 degrees.
Their series of forward looking navigation sonars give users a 90 degree field of view out to 500 meters and 60 out to 1000 meter ranges. With this field of view expansion, FarSounder's sonar will now be able to aid them further in making the necessary judgment calls to navigate safely in lesser and uncharted waters. Both the 100 meter and 200 meter range modes will have this brand new capability.
It is important for captains and crew to know as much as they can about what they cannot see. Now with the ability to see more of the environment around the ship, FarSounder's sonar systems aid even more in avoiding obstacles such as icebergs, reefs, large whales, or other floating objects.
As in all the Argos Series Sonars, users will have Local History Mapping™ (LHM) capabilities as a standard feature as well. To know where you're going, it is important to understand where you've been. That is the simple concept behind LHM. The map is created as the ship sails and updated with every ping, and is displayed on top of your chart. This allows users to quickly see what lies ahead, while also seeing what they've recently passed over.


Flame Retardant Carpet Protection Film protects carpets on floors, steps and stairs and is certified to the Marine Equipment Directive (Wheelmark).
The FarSounder team is dedicated are always looking ahead to come up with fresh ideas to keep ships safe. Their understanding for the need for teamwork and creativity is the reason they joined the International Hydrographic Organization's Crowd-Sourced Bathymetry (CSB) initiative by becoming a "trusted node" with NOAA. This project enables mariners to voluntarily contribute seafloor depths measured from their vessels to NOAA's data repository.


As a global marine technology leader, FarSounder continues to find ways to innovate their 3D sonar systems for users. Their focus on the future is a testament to their commitment to continue to explore solutions to make our waters safe by providing knowledge of what lies ahead and around the ship.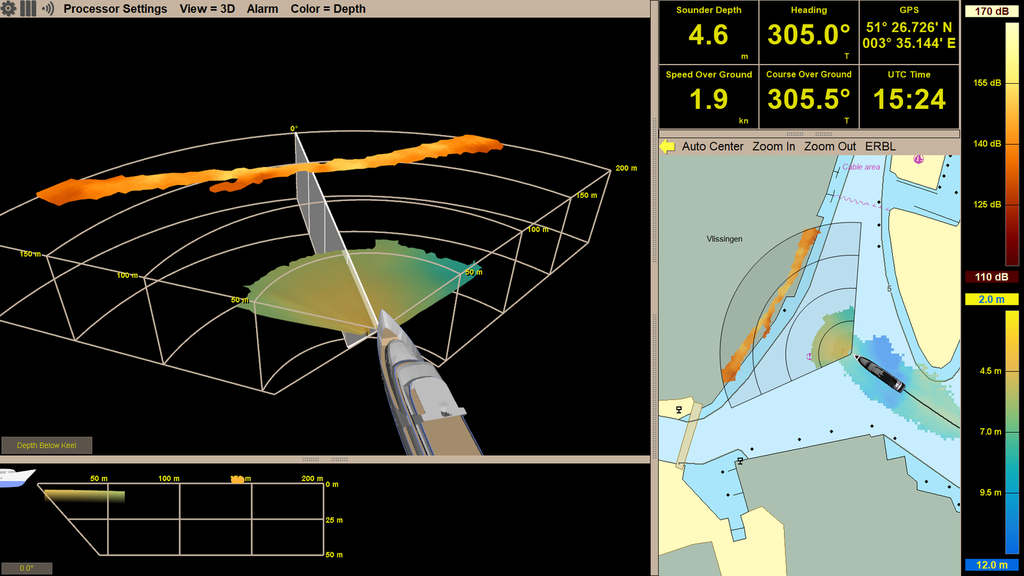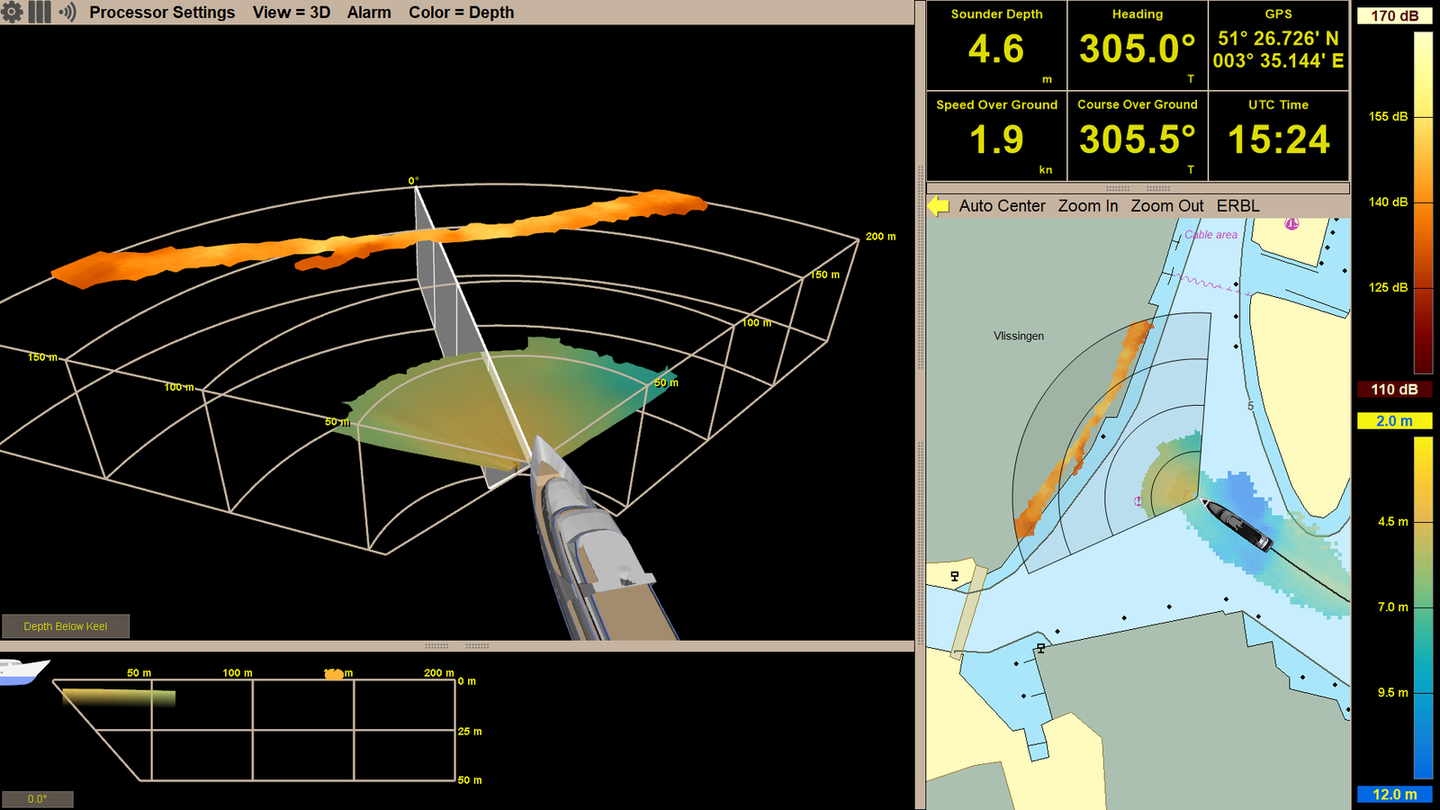 Flame Retardant Carpet Protection Film protects carpets on floors, steps and stairs and is certified to the Marine Equipment Directive (Wheelmark).
FarSounder, Inc.
151 Lavan Street
Warwick, RI 02888
USA
P +1 401 784 6700