Expedition cruising is a smart investment in the future for cruise lines. It is clear that passengers are wanting unique experiences and unspoiled landscapes. The challenge is charts throughout polar regions and tropical hideaways are limited at best. To mitigate the risks associated with this challenge, companies must look at going beyond what regulations require and add extra high-tech equipment to ensure safety of their vessels and passengers and crew.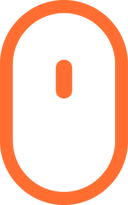 PERSONALISATION: Your ideas on our fabrics
The key word of Sotexpro is customization
For more than 15 years, we have been printing in single and double width on our printers continuously updated with the new technology. Whatever you need a specific pattern, colour or a personnalized woven Jacquard fabric, Sotexpro will follow you in your projects with the support of its integrated artistic team.

Come with your ideas and dreams, our different skills in pictures suggestion, in textile and graphics creation will help you to make them real.