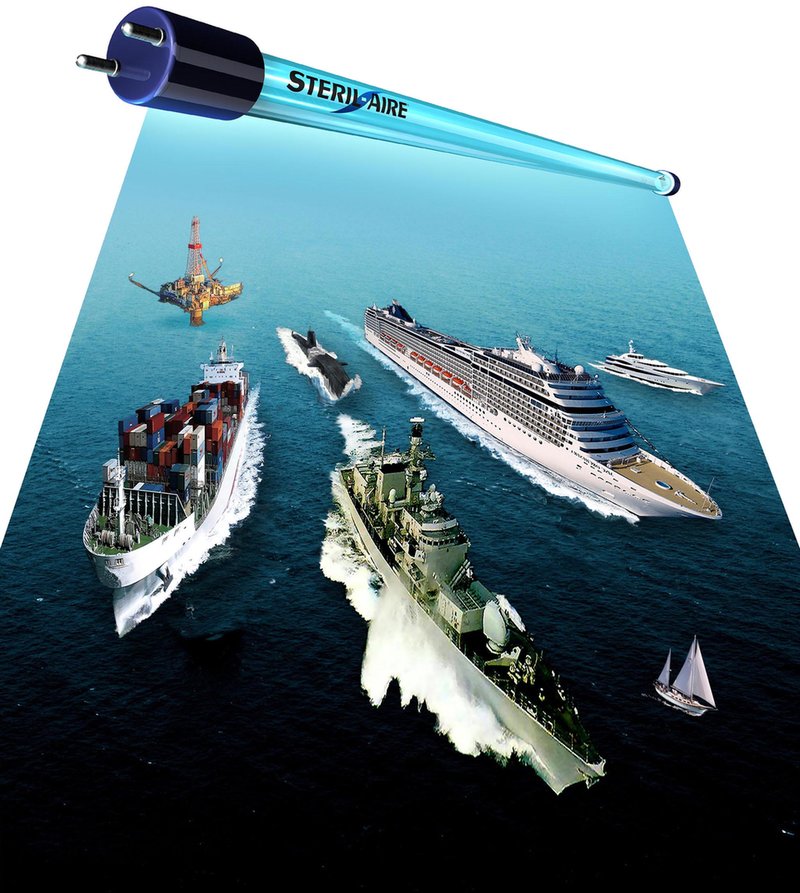 Cruise ships and naval craft have special HVAC (heating, ventilation, air conditioning) challenges, shifting occupant volume and patterns, disparate needs room to room, high humidity and moisture levels. Preventative HVAC maintenance is difficult due to system accessibility, chemical use and downtime. Failure to perform proper maintenance can lead to catastrophic disaster when you are hundreds of miles out at sea by HVAC disruption or failure.
When air ventilation systems become contaminated, poor indoor air quality and odours can lead to guest and crew complaints, which reduces occupancy rates and revenue.
E-CO are the marine worlds' foremost supplier of high‐intensity (UVC) solutions for heating ventilating and air conditioning. We have many years' experience supplying the Royal Naval fleet, cruise liners and luxury yachts using our NATO approved, award winning UVC. Our experienced and skilled professionals can help you design and install a clean, energy efficient HVAC upgrade.
There are many benefits associated with using E-CO UVC technologies in marine HVAC systems including:
Reduces maintenance and energy costs by 20% or more (Typical ROI 24 months)
Decreases operating costs: Reduce your energy/fuel consumption per guest through HVAC system heat transfer improvements and increased net cooling capacity
Improves your HVAC system performance: Reinstate it to its original specification. Reduce the risk of HVAC equipment failure when out at sea
Improve on-board package: Offering better indoor air quality, free of mould, bacteria or viruses and prevent exposure to all infections including Norovirus which is spread through the HVAC / ventilation systems
Improve guest retention and renewal by improving/maximizing HVAC performance in extreme tropical conditions & ensuring improved guest health & wellbeing
Energy efficiency measures: significantly reduce fuel consumption and CO2 emissions