Seagoing stains not forever…
Protecting the beauty and color of furnishings needs to come with peace of mind that you have chosen the best fabric protection available.
Established in 1995, Fiber ProTector has become a world leader in the technology of protective treatments for fabrics and carpets. Fiber ProTector has developed the next generation of technologically advanced preventative treatments. The treatment now also includes a passive bacteriostatic action to prevent the spread of bacteria
Main benefits by using Fiber Protector is the reduced need for interim cleanings of carpets and upholstery with savings up to 75% and significantly prolonged lifespan of carpets and soft furnishings. Reducing the direct maintenance and through life costs dramatically. Further, the treatment will also prevent against permanent stains from spills from coffee, red wine and more through providing easy stain removal.
Completely harmless to humans, animals and the environment, the innovative treatment, which incorporates bacteriostatic technology. Cleaning time is therefore reduced and the appearance of soft furnishings significantly enhanced.
The products and services have achieved particular success in the hospitality, aviation and rail sectors.
Fiber ProTector specializes in:
• Textile protection
• Carpet protection
• Revitalization of used installations

of carpets and upholstered furniture
• Leather protection and cleaning
Fiber Protector.
Fiber ProTector protection is based on Nano particles with particular qualities. These have the lowest friction of any known material and build an invisible shield around each fibre, thereby providing an effective barrier against all kinds of organic fluids, dust or debris that, on unprotected textiles, would result in permanent stains. When protected, fine and light-colored fabrics can be used in interiors that would be unthinkable if unprotected. It also helps against UV radiation, static electricity and other abrasions that would otherwise fade and fray fabrics. As well as the practical benefits of beautiful surroundings, a clean and hygienic area prevents the intangible disadvantages of de-motivation and sickness among staff.
Once a fabric has been protected, airborne irritants are defused because vacuuming becomes more efficient on these areas. Furniture treatments can therefore reduce maintenance costs and increase the lifecycle of a ship interior. Daily vacuuming is sufficient to keep treated interiors fresh and most spillages can be removed easily by the use of a microfiber cloth wetted richly with warm water.
Fiber ProTector products meet all the most stringent fire safety regulations in world, meaning rail, aviation and passenger carrying ships. Not impairing any original flame retardant properties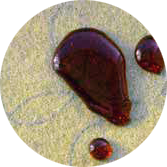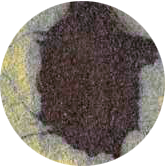 Contact
Fiber ProTector Norge AS​​​​​​​
The Leading Company in Preventative Maintance
Grini Næringspark 1,

1361 Østerås,

Norway

Tel: (+47) 23 23 15 55
Mob: (+47) 93 24 14 00
Email: fiberprotector@fiberprotector.no